When Amy and Jeremy Filko heard about health care workers reusing N95 face masks because of shortages, they came up with a design for a 3D printed mask shield.
Jeremy said after speaking with an anesthesiologist friend he realized many medical workers must reuse their masks for up to five days. A 3D printing hobbyist, Jeremy soon came up with the design for the mask shield to help protect the N95 mask from spray and splatter.
Each mask shield costs around $0.10 to make, and Amy and Jeremy package four of them together and ship them for free to healthcare workers.
He and his wife have both their printers going 24/7 to produce as many masks as they can, but each mask takes 38 minutes to make. This is where you can help if you have a 3D printer.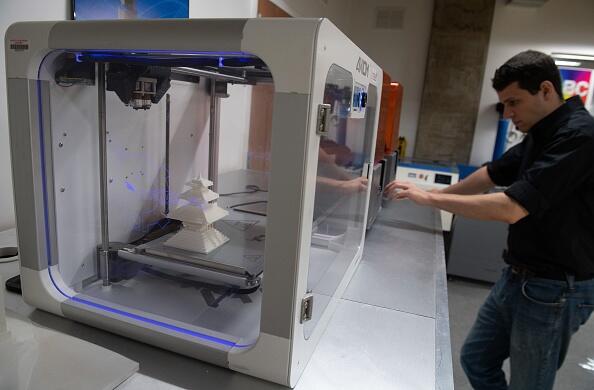 photo: Getty Images
They want to get the shields in the hands of more medical staff working on the front lines, so if you have a 3D printer, please go to the Facebook page Amy set up to share the source files. They ask that like them, you not charge for the face shields if you decide to produce them.
The more people printing the shields, the better. Right now the demand outstrips the current supply Amy and Jeremy can make. If you can help until production for N95 masks stabilizes, it can make a huge difference.