Kelly Ripa Quit Drinking When Ryan Seacrest Joined The Show: 'It's Amazing'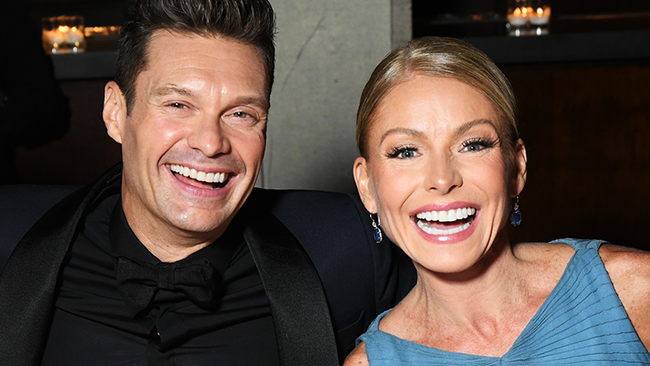 Kelly Ripa made a big announcement on a recent episode of Live with Kelly and Ryan: she quit drinking alcohol. While chatting with cohost Ryan Seacrest on Monday (January 20), Ripa shared her persona news while the pair discussed the decline of wine sales in 2019. As Ripa tells it, her decision to cut alcohol out of her life just might be the reason for the downtick.
"They're saying that Americans bought less wine last year. It's the first drop in a quarter of a century," she said. "Now, I believe this is because I quit drinking, that I caused this dip. I have influenced the market. I'm not saying I've driven people out [of drinking], I'm saying I stopped buying wine and there's a dip!"
Ripa didn't offer up any other details about her decision to forgo alcohol, though she hinted it happened when Seacrest joined the show back in 2017. "I started the show and she quit drinking. What does that tell you? I don't know … It that good or bad?" Seacrest chimed in, to which Ripa added: "Exactly. … It's amazing."
Ripa and her former co-host Michael Strahan famously had a falling out when Strahan left Live to join Good Morning America back in 2016. After a long series of guest hosts, Seacrest joined live full-time in 2017. Since then, Ripa and Seacrest grew even closer after knowing each other for over a decade. "It feels like Ryan has always been here because he's been such a big part of my life off-camera for the past 15 years," Ripa recently told E! News. "There is nobody better."
Two years later, Ripa and Seacrest are as close as ever and maybe even influencing each other's lifestyle habits IRL, too.
Photo: Getty